Farm games
We have 5 farm games Free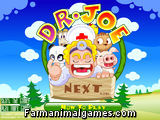 The animals in some farms are feeling sick. Joe the veterinary must go visit them to provide the medications they need. He must give them the right pill and he can make no mistake.
You are a farmer who loves playing baseball. It is summertime and all your friends are out of town. So, you have decided to play with your dear cow, Maggie. She is a good pitcher, will you be able to bat all the balls?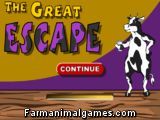 Lilly, the cow needs calcium to keep her bones strong and healthy. So, she is visiting the Great Calcium Fair. Help her collect as many food items as you can along the way.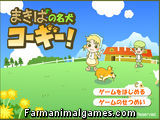 You are a sheepdog. Your herd is grazing in the pasture when suddenly a storm approaches. Help your master, the farmer, keep every sheep inside the stable before it starts to rain.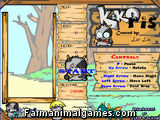 This is a funny variant of Tetris. This time you are not playing with the classical pieces but with prehistorical animals. Complete rows making the pieces fit, so that they disappear.
¿Te gusta farmanimalgames.com?
Most played
Required plugins