Pig games
We have 3 pig games Free
You are a ninja and tennis player. This time you are playing a tennis match against a pig. Throw the ball to the air and hit it to your opponent's field. Don't relax, he is a very strong rival.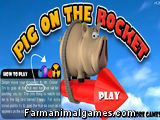 Mr. Oinker is a pig and he is starving. The sky is full of fruit, so he is going to fly on a rocket in search of food. Help him grab all the fruit and fuel along the way. Watch out for Flappy, the bird, he will try to make things hard.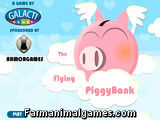 The flying pig is traveling across the sky in search of a lost treasure. He must follow the arrow to collect a lot of gold coins. Help him achieve his goal and he will share the fortune with you.
¿Te gusta farmanimalgames.com?
Most played
Required plugins